---
---
---
List of candidates selected as ZFI fellows 2014 for civil services
[Posted Apr 13, 2014] click here
Civil Services 2011
11 ZFI Fellows qualified for Civil Service Mains examination. click here >
UPSC results: 5 'ZFI Fellows' inducted into Civil Services. click here >
Apply for Prelims 2012 selection cycle. click here >
List of ZFI Fellows 2011. click here >
Selection of ZFI Fellows 2011 Batch. click here >
Kashmir Civil Services Orientation Program on June 12, 2010. click here >
Story of Shah Faesal - ZFI Fellow & All-India I.A.S. topper 2010. click here >
ZFI Candidate is All-India I.A.S. topper in Civil Services exam. click here >
Dates for Prelims 2011 selection cycle. click here >
Mock interviews for qualified 'ZFI Fellows' held. click here >
Selection of ZFI Fellows in 2009 UPSC Mains. click here >
August 2009 'UPSC Mains' success of ZFI Fellows click here >
FORMS/DOCUMENTS
Temporary return of original certificates click here >

Candidates are selected after an extensive application, test and interview process.
Candidates are encouraged to gain admission to premier coaching institutes of Delhi such as Vajiram, Synergy, Sri Ram, Ensemble, Interactions. Their fee is paid by ZFI directly to the institutes. They are provided accomodation and food at ZFI's hostels.
WHY HAS ZFI ESTABLISHED SIR SYED COACHING & GUIDANCE CENTRE?
Per the 2007 Sachar Report prepared by the Indian Prime Minister's High Level Committee (link 1, link 2), India's largest minority group are Muslims - constituting 13.4% of the total population or about 150 million citizens - perhaps making them the second largest Muslim community in the world.
However, the Sachar Report found that this minority community lagged behind nearly all other groups in India, including the so-called 'untouchables,' in terms of social, economic and educational status.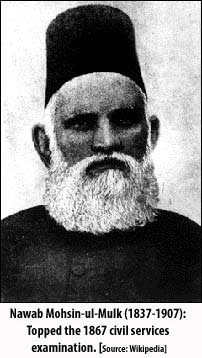 The underprivileged status of India's minority Muslims is also seen in the Indian Civil Service - which is a crucial government organ overseeing implementation of national policy and resource allocation.

India's minority Muslims constituted 1% to 4.5% of the civil services, judiciary and government jobs - predominantly as clerical or janitorial staff, despite being 13.4% of the population.
The ZFI Fellowship aims to alleviate the lack of representation in the Civil Services, via a merit-based approach.
PAST BATCHES
To view list of 'ZFI Fellows' 1st Batch (Beginning 2007) click here >
To view list of 'ZFI Fellows' 2nd Batch (Beginning 2008) click here >
To view list of 'ZFI Fellows' 3rd Batch (Beginning 2009) click here >
To view list of 'ZFI Fellows' 4th Batch (Beginning 2010) click here >
To view list of 'ZFI Fellows' 5th Batch (Beginning 2011) click here >
A list of competitive examinations conducted by the UPSC can be accessed by clicking here >
Questions? Email info@zakatindia.org .