RISING KASHMIR REPORTS ON ZFI's CONTRIBUTION TO 2010 CIVIL SERVICES RESULTS

May 6, 2010 (Srinagar): Rising Kashmir reports on ZFI's role in 2010 IAS results.
ZFI selects and sponsors the coaching of a limited number of 'ZFI Fellows,' (link) i.e. academically meritorious and financially deserving candidates who appear in the highly competitive Civil Services examination conducted by the Union Public Service Commission of India (UPSC).
The Rising Kashmir article is pasted below. It may also be accessed online by clicking here >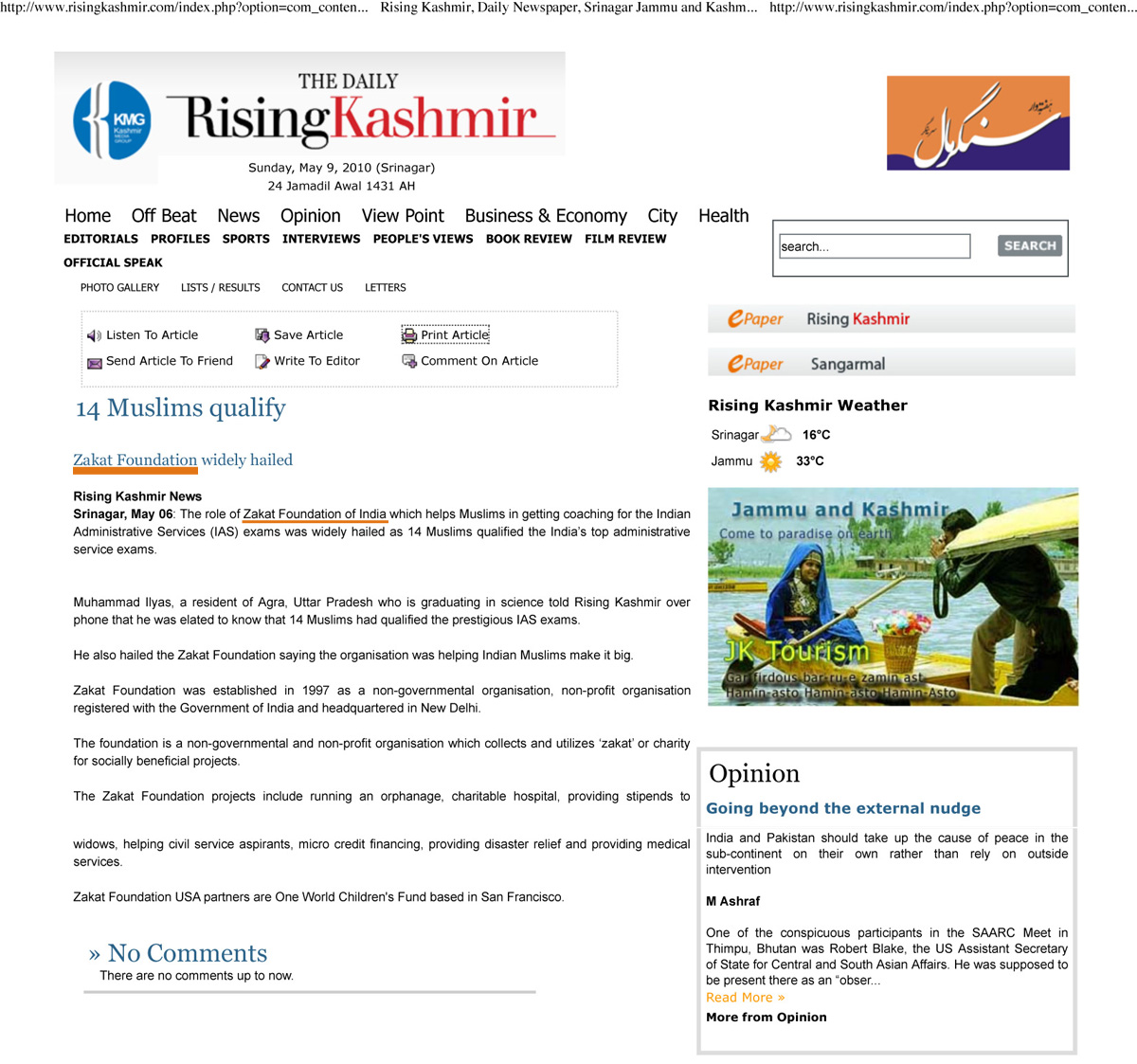 Learn more about ZFI's Sir Syed Coaching & Guidance Centre click here >