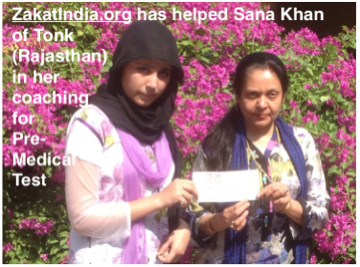 Civil-Service exam training click here >
Fatima Care Women's Home click here >
'Happy Home' Orphanage click here >
Medical services click here >
Microfinance click here >
2008 Bihar Floods click here >
2004 tsunami in South India: Medical help provided to 2500 patients in 12 camps. 32 families reanimated under self employment scheme.
Areas Covered by ZFI's Tsunami Team
Nagapatnam12 areas
Nagour 05 areas
Velakunni 03 areas
Vederanya 08 areas
Kilvelu 10 areas
Total 38 areas
2002 Gujarat Relief click here >
Monetary assistance and scholarships: Zakat Foundation disburses monthly food rations, stipends to widows, needy families and indigent people. In addition, scholarships are provided to students who can not afford their educational expenses. ZFI will also cover hostel expenses where needed. Needy applicants should contact us for applying for assistance.
Training and employment: ZFI makes available to the poor and deserving persons timely information in their own language regarding opportunities for training and employment. Advertisements that appear in Employment News and other parts of media are summarised and translated and these are published in Hindi, Urdu and other vernacular languages in different Newspapers. ZFI buys and supplies application forms and help in filling and submitting there.