April 24, 2009 (New Delhi): Zakat Foundation of India has come forward to adopt the family of 11-year old Shanno Khan, who died on April 17.
Shanno died after her teacher, at a government-run school, banged her head against a table and made her stand in the sun for two hours.
Per media reports, the child was given the corporal punishment owing to her not meeting the teacher's academic standards.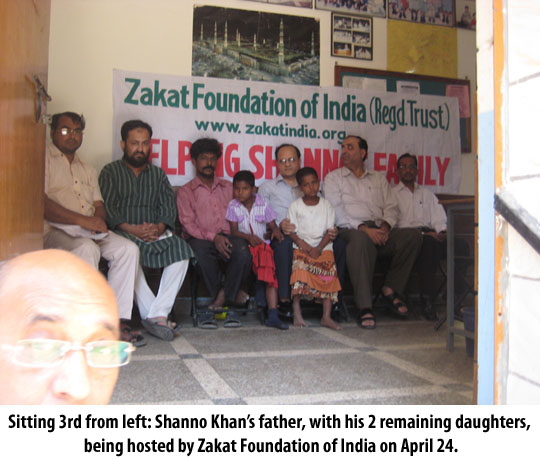 Shanno's family is not only under grief of bereavement but also struggling hard as usual to have a roof on its heads and to make two ends meet.
The child's father, Mohammed Ayub Khan, is a daily laborer and the family lives on the Bawana roadside.
"Zakat Foundation of India has decided to gift to the family a small plot of land in Bawana and build thereupon a modest dwelling unit," said Dr. Syed Zafar Mahmood, President of ZFI.
Shanno's siblings are being offered space, as a special case, in 'Happy Home', an orphanage run by Zakat Foundation in Okhla.
They will receive education in the well known God's Grace School without charging any fees.
A video report on the death can be viewed by clicking here >.