Inaugural Address
by
Prof. Faizan Mustafa. Vice Chancellor, NALSAR, Hyderabad
10 am on 6th February, 2021

REGISTER ONLINE FOR THE WHOLE COURSE

(No Fee)
Desirability: Ability to communicate in English
Age/Gender: No Bar

Video Recording of Lectures will be made available

M. N. A. Chaudhary
Director
National Waqf Academy
info@zakatindia.org (cc: mna.chaudhary@gmail.com)

Note: Speakers will kindly deliberate on practical aspects of the subject while making references to provisions of Law & Rules/Regulations. Power Point Presentation is to be sent in advance for its management. Questions will be received on chat board and answered by the speakers, when convenient.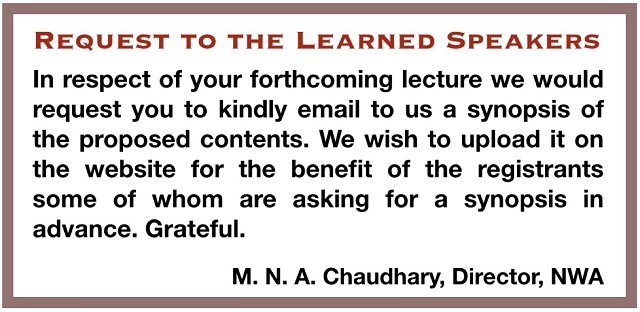 info@zakatindia.org (cc: mna.chaudhary@gmail.com)